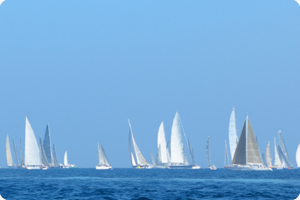 Starboard Financial is a full service mortgage banker offering Fannie Mae, Freddie Mac, Jumbo, FHA, VA, USDA, and Specialty Portfolio mortgages. Starboard's ability to get loans closed quickly and by the close of escrow date is unmatched. Our philosophy is simple – underwrite first – close fast!
Because of Starboard's high degree of integrity and commitment to high standards of customer service, the company has persevered through all of the different mortgage and real estate market conditions including 18% interest rates to the crash of the housing market in 2007. Our loan officers and leadership team continues to assist loan clients and referral partners navigate through every mortgage climate imaginable.
Starboard utilizes state of the art technology platforms to make your borrowing experience as easy and as efficient as possible. These secure platforms deliver real time status updates to both our borrowers and referral partners, thus always keeping everyone informed and on track to close on time. Making the close of escrow date is not a goal….it is our policy!
At Starboard….we deliver results, not excuses!
We only understand one way in which to operate……"The Right Way"