Scott R. Johnston
Mortgage Loan Originator | NMLS 1275304
About Scott
I have been involved in all aspects of the real estate industry most of my life learning, much by osmosis through family. I have been licensed since 2007 in real estate sales in Michigan and Ohio, helping dozens of clients to find homes.  I have studied at The Pennsylvania State University and University of Phoenix, obtaining a degree in finance.
At a young age, I developed a desire to help those in less fortunate situations and adopted an orphanage in Mexico, creating an organization that would provide support to the children and Nuns. The years of support continued until the Mexican Government shut down the orphanage. In my personal time, I enjoy taking new adventures that include anything from trying new food to traveling the globe.  Recently, I was granted Diplomatic Status in the country of Lebanon, allowing me to dine and socialize with the country's elite.
I will be committed and dedicated to you, before, during, and after creating your unique mortgage experience. It is my job to make sure I am able to be of service to you during the whole transaction, providing consultation throughout the process to create a raving fan out of you for life. I am always available and look forward to serving clients anywhere in Arizona, California, Texas, and Washington. If you are looking to purchase a new home or refinance an existing mortgage, please reach out to me now via voice, text, or even submit an application through my personal link. I look forward to working with you for years to come as your trusted advisor.
I Specialize In:
Now may be the perfect time for you to consider a refinance! Take advantage of this low rate market while it is still available. You may be able to lower your monthly payments or reduce the time it takes to pay off your loan. Turning your home's equity into cash may also be an option for you…learn more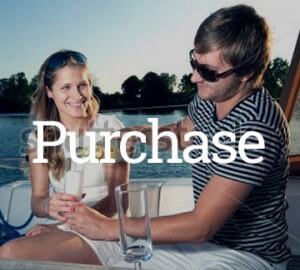 Locating the appropriate mortgage for your needs is just as important as finding the perfect dwelling. Whether you are a first-time homebuyer, shopping for extra square footage or bedrooms, or downsizing due to changes in your lifestyle, Starboard Financial has a wide range of products to fit any situation…learn more
From Our Blog
When you take out a mortgage, it will have a specified term over which you must repay the balance. In most cases, this term will be 15 to 30 years in length. However, if you make extra payments, or if you decide to refinance, you may pay off your mortgage before this...
read more