Bridging the Gap to Home Ownership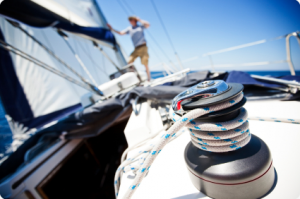 Have you recently been through a Foreclosure and/or deed in lieu of Foreclosure or a Short Sale? The current waiting periods to qualify are:
FHA – 3 years from the completion date of the foreclosure
Conventional – 5 years from the completion date of the foreclosure
VA – 2 years from the completion date of the foreclosure
USDA Rural – 3 years from the completion date of the foreclosure.
"Now, There is a Better Way to Take Advantage of Today's Low Prices and Own Instead of Rent with a Second Chance Loan from Starboard Financial"
Basic Second Chance Mortgage Requirements:
Primary Residence Purchase Transactions only/Full Doc
Your financial troubles must be behind you
LTV: <75% ………will consider up to max LTV of 75% with strong compensating factors.
FICO: Not FICO driven……..Our plan is to get your FICO to where it needs to be prior to when the loan is eligible to refinance.
RATE: Moderate interest rate based on total circumstances…….full amortization is required. (3/1 LIBOR ARM Program)
ESCROWS: Property taxes and homeowners insurance must be escrowed. CANNOT be waived.
If you meet the criteria listed above and would like us to consider your loan request you will need to provide:
a complete loan application,
last 2 years 1040′s and W-2′s,
two most recent pay stubs,
2 most recent months of asset documentation (bank statements, 401K statements, etc.), and
detailed letter of explanation regarding the circumstances and the events that led to your current situation.
*Short sales are typically treated the same as foreclosures listed above. The exception would be if the short sale took place and the mortgage was current and paid as agreed for the period leading up to and including the short sale, in that case FHA would allow immediate purchase subject to other conditions.