Let Starboard introduce you to a Mortgage Refinance!
Start your path to home ownership now
About Starboard Financial
Starboard Financial is committed to client trust and satisfaction through every stage of the loan process. We are a full service lender offering products to meet all home financing needs. We embrace a unique loan process enabling us to close loans in as little as 10 days. Our philosophy is simple; Underwrite first – Close fast!
Experience Mortgage Lending – The Right Way – with Starboard Financial.
"My wife and I purchased our first home and I have nothing but great things to say about Starboard.  Our lender Jim was awesome!  He walked us through every step and made all of the confusing details easy for us to understand.  Thanks so much!"
– Tony W.
Queen Creek, AZ
I recently worked with Starboard Financial to purchase my first home and I was so pleased with how comfortable they made me throughout the entire Process. My Credit was not the best but they worked with me to find the best rate available and locked it in. I just moved into my first house with my wife and kids last week and will be sure to recommend the professionals at Starboard Financial to all of my friends and family.
Tony H.
Gilbert, AZ
I recently purchased my first home using Starboard Financial as my lender. They made the process clear and easy. The communication between me and my mortgage consultant was great. He was quick to respond and always offered the clarification I needed. The online portal for signing documents contributed to the ease of the process. I signed everything and uploaded it to the site without ever leaving the comfort of my own home. I would definitely use Starboard Financial in the future and I always recommend them to people I know.
Crystal M.
Scottsdale, AZ
Starboard Financial was a pleasure to finance our home purchase with. They were professional at all times and their communication exceeded expectations. The kept their word in getting the loan completed on time.
Lowell and Rita E.
Goodyear, AZ
Thank you so much for making our mortgage go so smoothly and quickly. I can't believe that from the day we found the house and applied for the mortgage to the day we moved in was three weeks. We've bought and sold quite a few houses and it's never been that easy and fast.
We'll be in touch soon to talk about refinancing and if anyone asks for a referral for a mortgage, we'll send them right to you.
Nick and Nancy V.
Phoenix, AZ
Thank you again SO SO MUCH. Between you and the (Starboard) team there, and (my realtor), this process has not been as big of a headache as I thought. I really do appreciate everything. I know it is your job and all, but every time I talked with you or anyone at Starboard, I honestly felt like each person took a personal interest in me. That is a big deal to me. Also on a side note for you, I did recommend you by name to my boss. He told me he is either in the market for a house or will be soon. I told him you are very easy to work with and I will sing your praises and that of Starboard to anyone else I know.
Roman Y.
Hanover Park, IL
Carolyn Litton
Carolyn Litton is a senior loan officer with Starboard Financial. She has been in the mortgage business for over 10 years. Her knowledge and experience has earned her the ability to have pre-approval authority for the loan programs that Starboard Financial has to offer. Carolyn is proficient when it comes to mortgage knowledge and provides superb customer service. She is a top producing loan officer in the company, and multiple time recipient of Chicago Magazine's 5 Star Professional Award.
Judi Gustin is a Senior Loan Officer at Starboard Financial with 25 years' experience, where she takes great pride in assisting home buyers from start to finish, from application to closing and beyond. She can do just about any loan out there such 2nd home purchases, VA Loans, FHA Loans, Conventional & Jumbo Loans.  Builder and Construction loans are her specialty. Judi is the preferred lender for several New Home Builders. She is licensed in Arizona, California, and New Mexico.
Sara Blodgett Waggoner
Sara has always been drawn to industries of customer service and has found her true niche as a loan originator. Trust is Sara's main motivator. The more she is trusted, the more she is driven to serve. She works tirelessly to make the process as worry-free as possible. Sara loves her job because it provides her with the opportunity to make a difference in people's lives. Sara specializes in residential lending on all mainstream products, tailored program options, and niche product portfolio lending. She holds state licensing in Arizona, Texas, Washington, and Idaho.
Community News & Information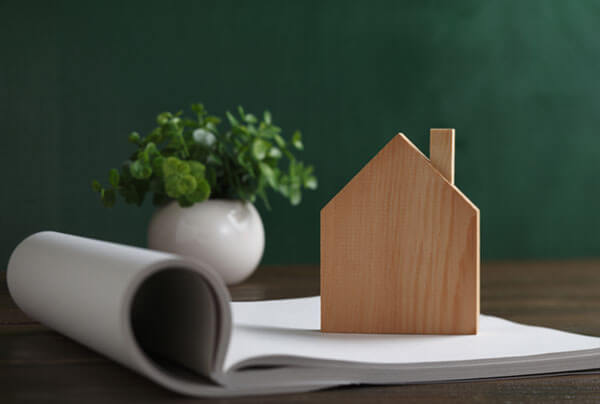 For consumers looking at their credit score from a free website and then through a mortgage lender, they might be surprised at the variability of their numbers. There are over fifty scoring models available. Each one tailored to understand a specific type of debt,...
read more
Contact Us
Contact Us
today if you would like to discuss the purchase process further or if you have any inquiries about our product offerings. If you do not have any questions and are ready to submit your information for a loan decision, please
Apply Now
.
Thank you for letting Starboard Financial show you -The Right Way- in mortgage lending!