Reverse Mortgage
Borrowers have the option of taking a lump sum amount, a line of credit, or a combination of both from their established equity.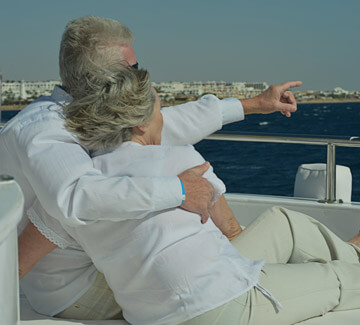 Many senior homeowners across the nation have chosen a Reverse Mortgage, also known as a Home Equity Conversion Mortgage (HECM), to help them meet financial and personal goals. A HECM loan can be a smart and secure financial option for seniors who want to tap into a portion of equity in their home to gain access to tax-free funds. As long as the borrower maintains the home and pays their property taxes and insurance, the borrower will make zero payments for the rest of their life. The HECM program is administered and insured by the Federal Housing Administration.
Borrowers have the option of taking a lump sum amount, a line of credit, or a combination of both from their established equity. The maximum equity withdrawal is 60%, but is also dependent on the age of the youngest borrower, current interest rates, existing mortgage amount, and the lesser of the appraised value of your home, sale price or the maximum lending limit.
Home Ownership Counseling
All applicants for a Reverse Mortgage must attend Home Ownership Counseling. The U.S. Department of Housing and Urban Development (HUD) offers housing counseling agencies throughout the country that provide advice to consumers on home purchases, defaults, foreclosures, and other derogatory credit issues. FHA requires evidence of completion of the counseling through a Counseling Certificate prior to starting the application process for a loan. Contact Us today to find out more information about locating the nearest HUD Approved Housing Counselor near you. The Housing Counseling must be paid for out of pocket, however all other closing costs and fees can be financed as part of the loan.
Eligibility
Borrower and property eligibility is subject to the following limitations:
All borrowers must be at least 62 years old
One borrower must be on title prior to application
Must live in the subject property for the next 365 consecutive days
Must be a U.S. Citizen or have lawful residency status
Active on Title for at least the preceding 6 months – exceptions apply
Bankruptcy must be discharged or dismissed
No active foreclosures or discharges
Single family home, two to four unit3 owner- occupied home, townhouse, approved condominium or manufactured home
 Benefits of a Reverse Mortgage
Eliminates existing monthly mortgage payments
Stay in your home and maintain the title
Heirs inherit any remaining equity after paying off the HECM loan
Federal Housing Administration (FHA) insured HECM Loan Program
Loan proceeds are tax-free
Myths & Realities of a Reverse Mortgage
Myth No. 1: The lender owns the home.
You will retain the title and ownership during the life of the loan, and you can sell your home at any time. The loan will not become due as long as you continue to meet loan obligations such as living in the home, maintaining the home according to the Federal Housing Administration (FHA) requirements, and paying property taxes and homeowners insurance.
Myth No. 2: The home must be free and clear of any existing mortgages.
Actually, many borrowers use the reverse mortgage loan to pay off an existing mortgage and eliminate monthly mortgage payments1.
Myth No. 3: Once loan proceeds are received, you pay taxes on them.
Reverse mortgage loan proceeds are tax-free as it is not considered income. However, it is recommended that you consult your financial advisor and appropriate government agencies for any effect on taxes or government benefits.
Myth No. 4: The borrower is restricted on how to use the loan proceeds.
Once any existing mortgage or lien has been paid off, the net loan proceeds from your HECM loan can be used for any reason. Many borrowers use it to supplement their retirement income, defer receiving Social Security benefits, pay off debt, pay for medical expenses, remodel their home, or help their adult children. You worked hard for this asset and prudence, along with budgeting, should be the proper approach to enjoying proceeds received from your HECM loan.
Myth No. 5: Only poor people need reverse mortgages.
The perception of the reverse mortgage as an assist for the "poor" borrower is changing – many affluent senior borrowers with multi-million dollar homes and healthy retirement assets are using reverse mortgage loans as part of their financial and estate planning, and are working closely in conjunction with financial professionals and estate attorneys to enhance the overall quality and enjoyment of life.
More Info
Contact Us today if you would like to discuss Reverse Mortgage options further or if you have any inquiries about our product offerings. If you do not have any questions and are ready to submit your information for a loan decision, please Apply Now.
Thank you for letting Starboard Financial show you -The Right Way- in mortgage lending!